PXA-H800 V1.003 Update
>>Download Software: v1003_main_10ap_bin_crc
*Before proceeding with this update please ensure you have all sound settings saved. All settings will be lost during this update.
PXA-H800 Update Instructions
1. Download update file (above file).
2. Save downloaded file to your desktop.
3. Connect the PXA-H800 to your PC and start the Sound Manager Software.
4. Select Option / Software Download.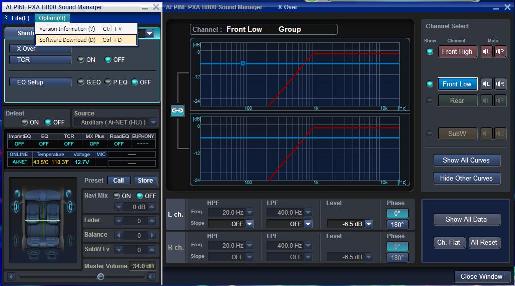 5. Select extracted file. Filename will be V1003_main_10AP_bin_CRC then click Open.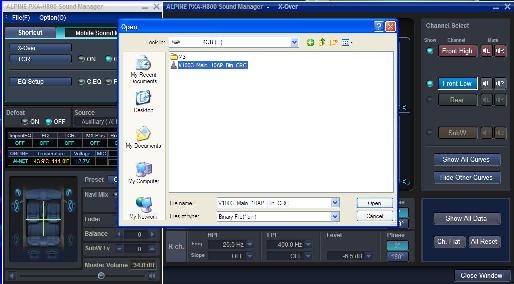 6. Click OK, the update will begin. This process takes approximately 10 minutes.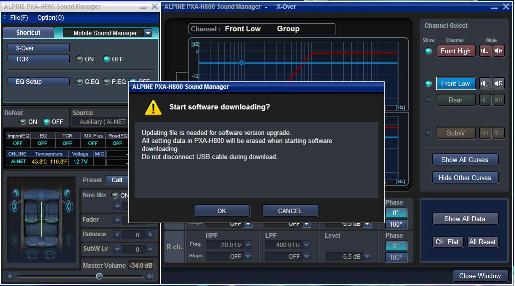 7. Once update is complete follow on-screen prompts.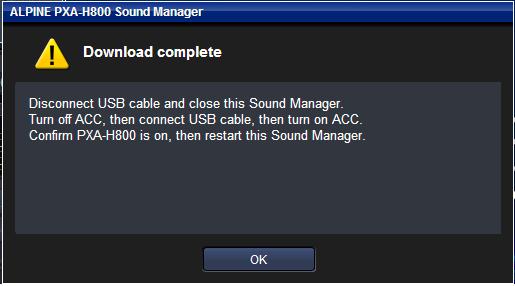 8. When restarting the Sound Manager Software, ensure that PXA-H800 Version is changed to V1.003.
9. Your update is complete.