Product Description
Alpine's Digital Precision (DP) Series are state-of-art loudspeakers delivering an acoustic performance to match their stunning high-performance inspired aesthetic design.
Precise in their construction, these speakers are composed with a bespoke design machine finished aluminium cast frame complimented by an elegant backplate housing and an industry first blue accented woven carbon fibre hybrid woofer diaphragm. The tweeter utilises an exotic magnesium alloy dome for extraordinary detail of high frequencies and the external crossover is equipped with Alpine specification custom parts and air core inductors for optimised sound transparency and an unfettered seamless transition of high and low frequency roll-off.
Engineered to reproduce the dynamics of digital sound sources and recordings, the DP-Series have an extraordinary detailed high and mid-range response coupled with truely powerful and controlled bass to express every nuance and sound richness—ensuring your music can be enjoyed to the fullest.
The DP-Series are the encapsulation of precision design and atmospheric sound performance.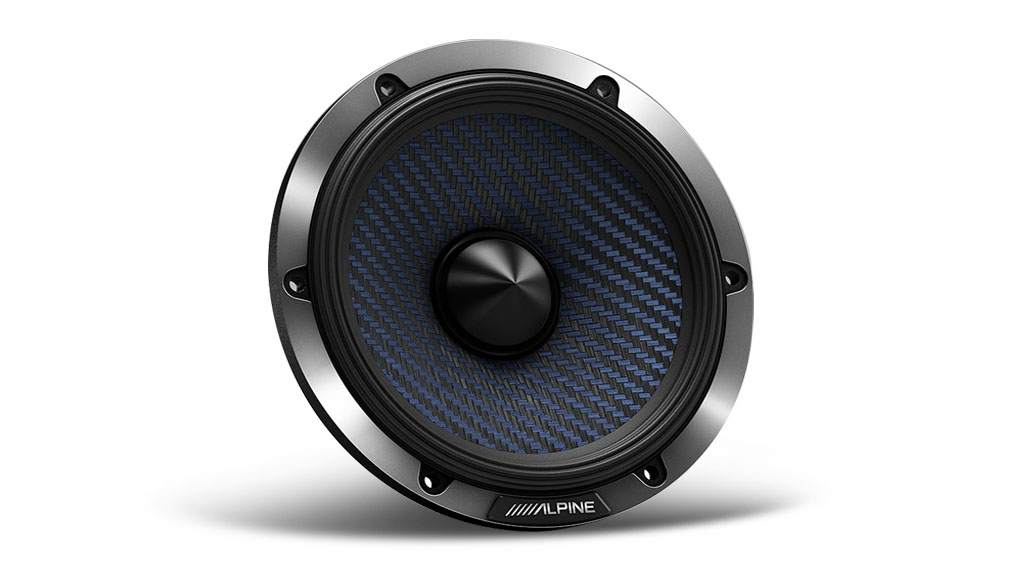 Woven Carbon Fibre Diaphragm
The woven carbon fibre hybrid woofer diaphragm provides bullet-proof rigidity and is lightweight, this ensures accurate cone velocity and limits distortion to achieve a natural and highly revealing mid-range response, as well as powerful bass extension. The appearance of this loudspeaker is incredible with performance to match.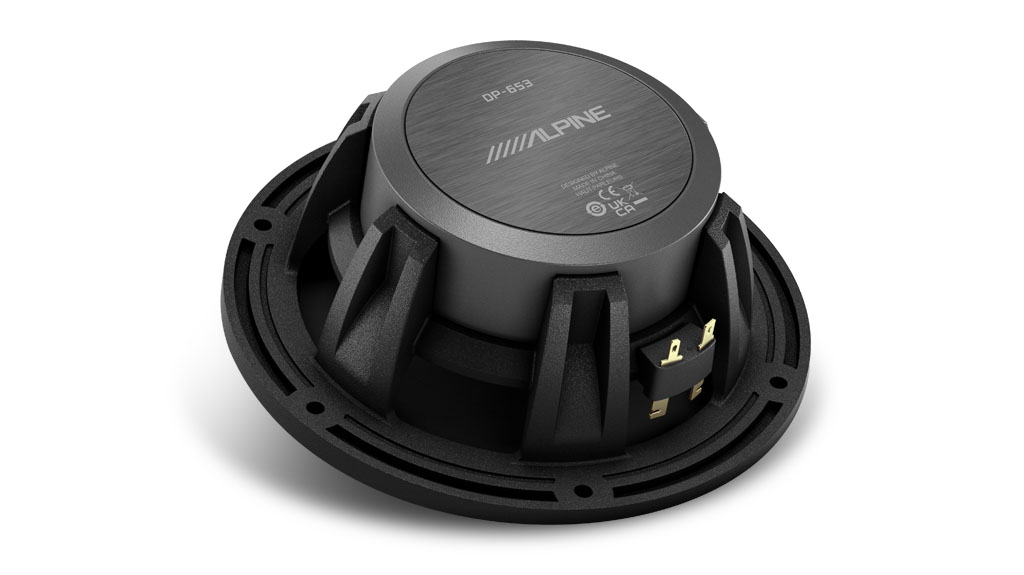 Aluminium Frame and Gold Plated Terminals 
Manufactured with precision, the aluminium frame is rigid for low resonance with 6 mounting points for optimised bass coupling and mid-range response. The machine turned front and stunning backplate cover provides a high-class finish and the gold-plated terminals prevents connection degradation.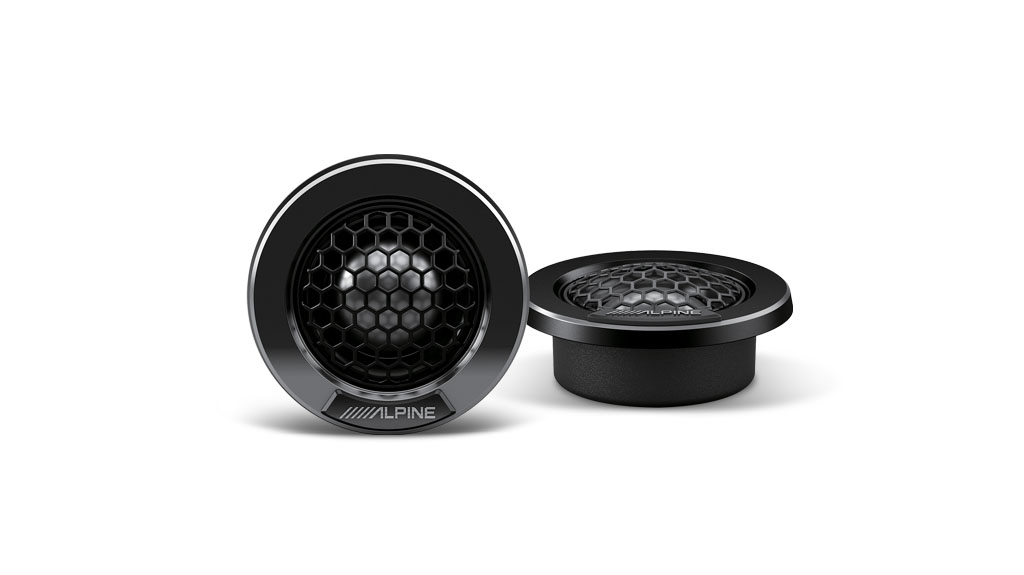 Magnesium Alloy Tweeter 
The magnesium alloy dome tweeter diaphragm is extremely light weight and strong preventing distortion and reveals the most delicate nuances of the music providing a highly-detailed, yet smooth high frequency response. Magnesium alloy can handle high temperatures inside a car ensuring long-life without erosion of performance.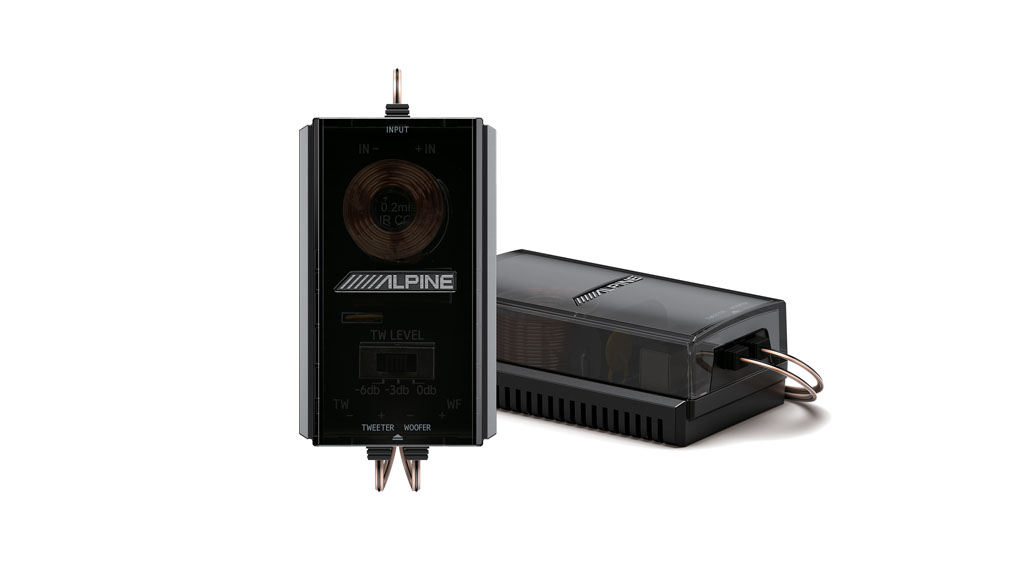 High-Quality Crossover
The DP Series crossover network is equipped with high-quality parts including air-core inductors and Alpine specification poly-capacitors for minimum electrical tolerances. This ensures a clean signal path with seamless transition of high to low frequencies for high-end audio performance.