Product Description
Alpine's Digital Precision (DP) Series are state-of-art loudspeakers delivering an acoustic performance to match their stunning high-performance inspired aesthetic design.
Precise in their construction, these speakers are composed with a bespoke design machine finished aluminium cast frame complimented by an elegant backplate housing and an industry first blue accented woven carbon fibre hybrid woofer diaphragm. The 3.5″ midrange magnificently articulates vocals and instruments with extraordinary fine detail and stunning musicality. Catering for custom high-end audio system builds the DP-35M gives the flexibility for multi-speaker configurations and upgrading of late model vehicles with comprehensive factory speaker systems.
The DP-Series are the encapsulation of precision design and atmospheric sound performance.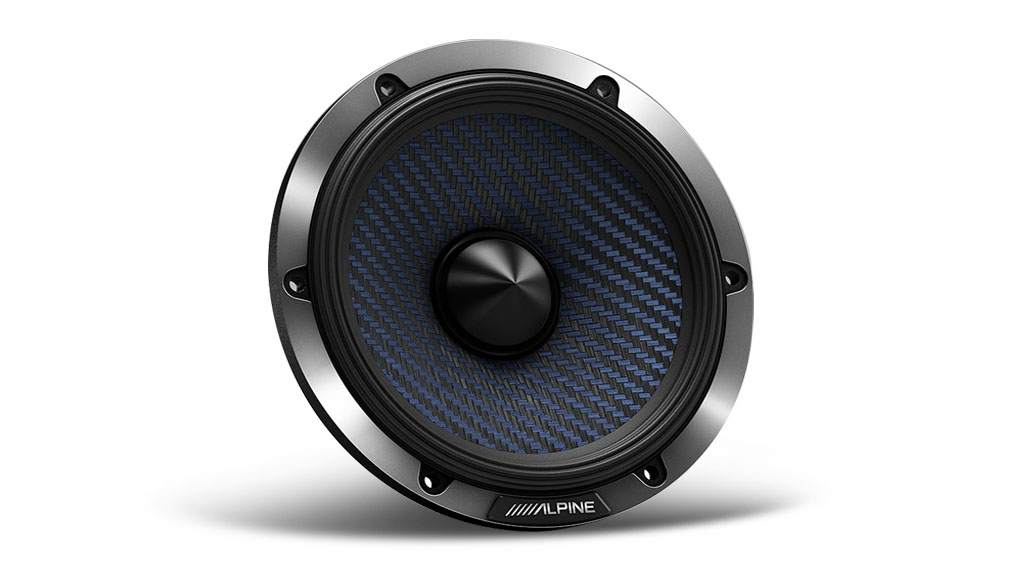 Woven Carbon Fibre Diaphragm
The woven carbon fibre hybrid woofer diaphragm provides bullet-proof rigidity and is lightweight, this ensures accurate cone velocity and limits distortion to achieve a natural and highly revealing mid-range response, as well as powerful bass extension. The appearance of this loudspeaker is incredible with performance to match.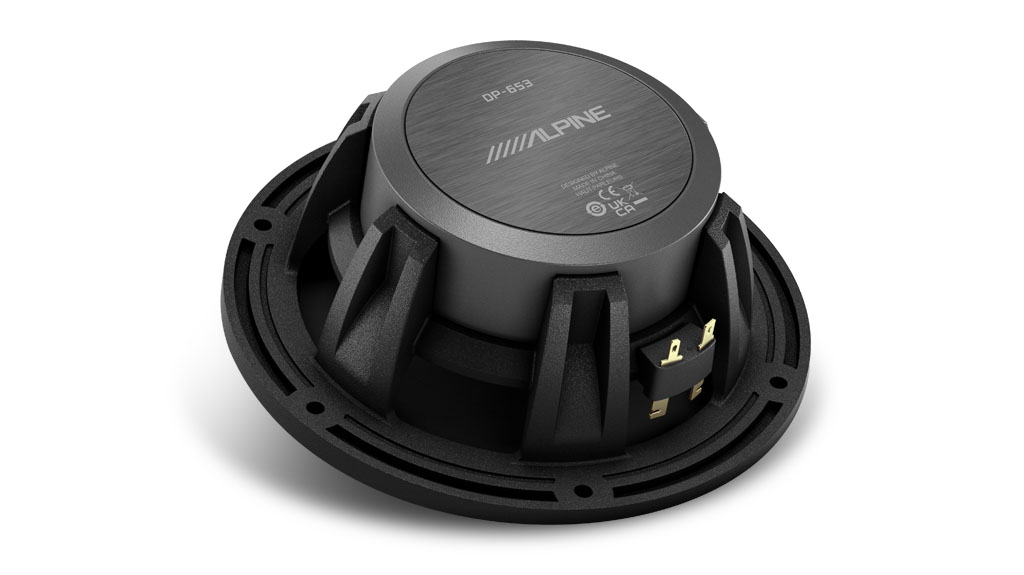 Aluminium Frame and Gold Plated Terminals 
Manufactured with precision, the aluminium frame is rigid for low resonance with 6 mounting points for optimised bass coupling and mid-range response. The machine turned front and stunning backplate cover provides a high-class finish and the gold-plated terminals prevents connection degradation.