Alpine introduces the iLX-W650E 7" touchscreen display including Apple CarPlay and Android Auto. Crafted with a cutting-edge design and a ultra-shallow chassis allows for easier installations and fitment into a wider range of vehicles.
The innovative dual swipe user interface puts you in control of your music and keeps your eyes on the road. Using two fingers, simply swipe up or down to adjust the volume and swipe left or right to skip between tracks. Built-in connectivity gives you Apple CarPlay or Android Auto to use apps such as Waze Navigation, Google Maps and Spotify music via the convenience of voice command or touch. Plus, the dual camera input allows connection of a rear camera and a side or front camera making parking easier than ever before.
Whats more, the ultra-shallow chassis design makes way to add-on the compact KTA-450 Power Pack amplifier (sold separately) which mounts directly onto the back of the chassis. This revolutionary space saving design, delivers incredible power output and dynamic sound—making the PowerStack duo an industry first and honoured with the prestigious 2019 CES Innovation award.
For any product updates, please refer to the Alpine Australia website only. Visit https://www.alpine.com.au/support/product-updates/ for available updates.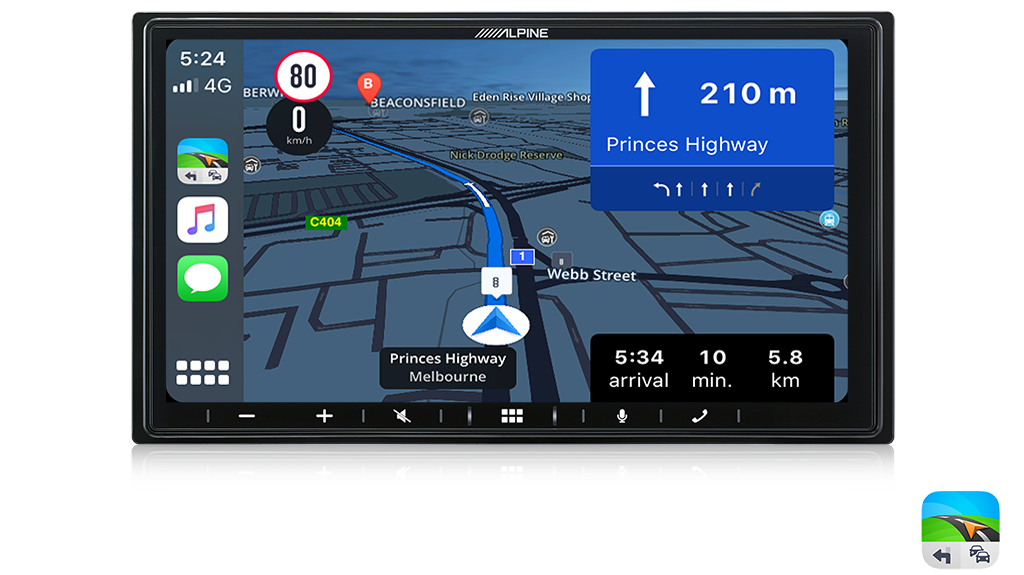 Sygic
The Sygic smartphone app is ready for use with Apple CarPlay bringing an in-car navigation experience to your dashboard. The Sygic app provides off-line maps with frequent updates and handy features such as traffic camera alerts, live traffic, lane guidance, actual speed and speed limits when using the paid service.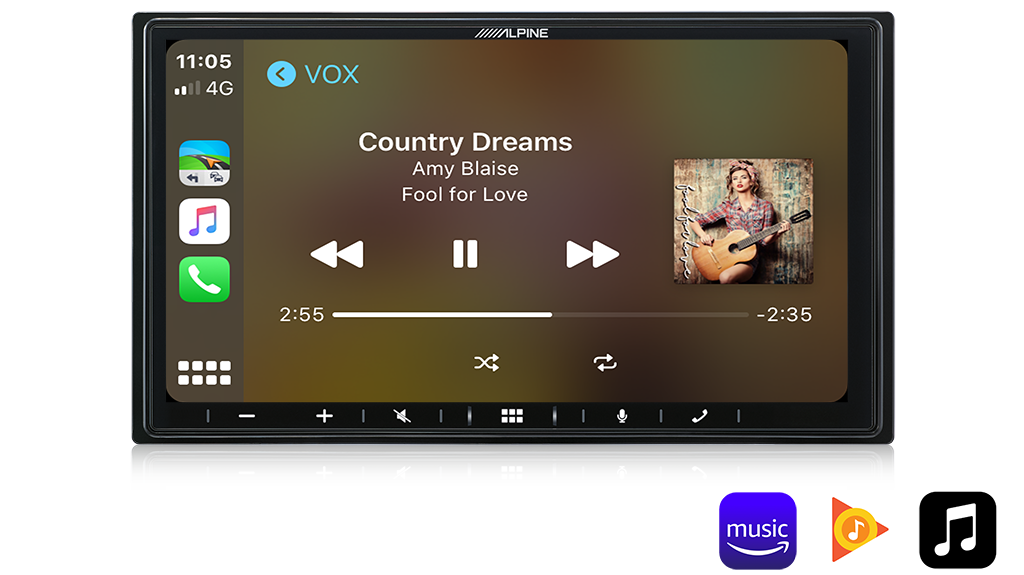 Audio Streaming Apps
With Apple Music onboard for Apple CarPlay you have access to 60+ million ad-free songs at your fingertips which you can search genres, artists, podcasts and expertly crafted playlists. With the use of Apple CarPlay or Android Auto, Amazon Music and Google Play Music provides limitless entertainment to stream or download songs from a list of over 40 million ad-free tracks. Amazon Music, Google Play Music and Apple Music are paid subscriptions.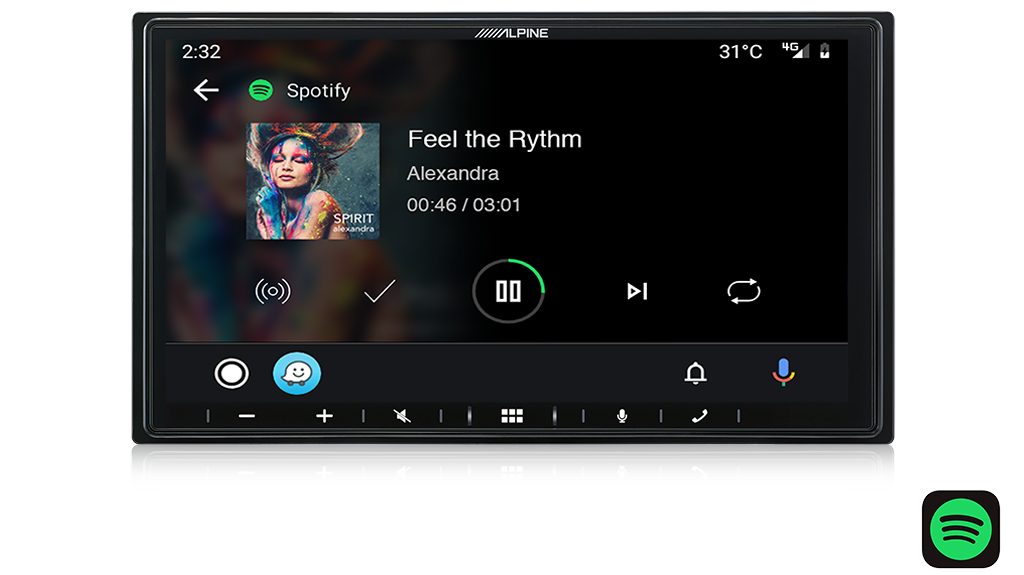 Spotify
Access the worlds music library with millions of tracks and episodes available on Spotify. When using Apple CarPlay or Android Auto with the Spotify app, you can play the latest songs from your favourite artists, charts and playlists. Plus, browse through the collections of friends, artists, celebrities and radio stations all from the comfort of the driver's seat. Furthermore, get unlimited skips, no ad interruptions and much more with the Spotify Premium paid subscription.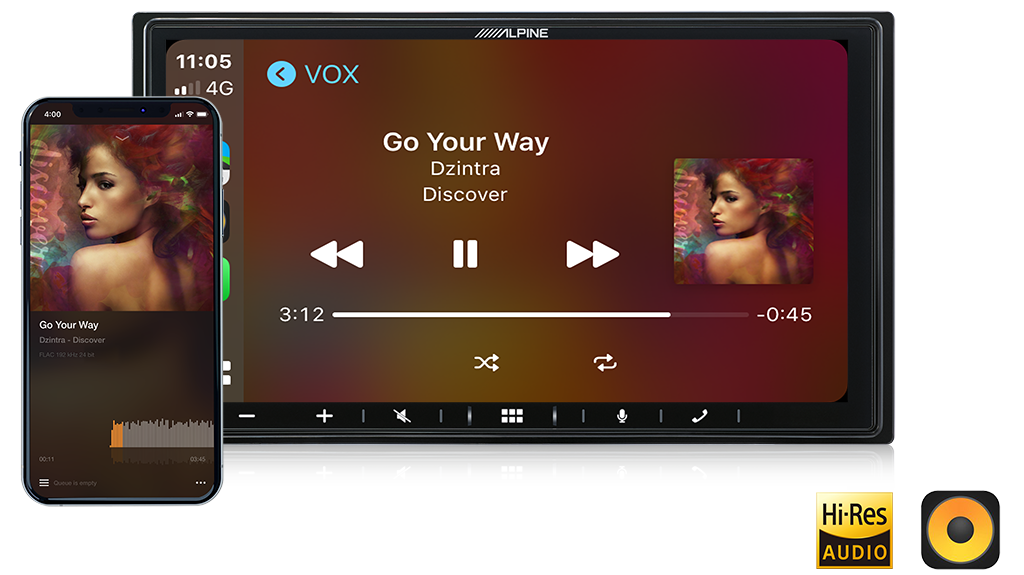 VOX
The VOX app for iPhone lets you play Hi-Res FLAC, ALAC, DSD, PCM music files, as well as sync music and playlists from Spotify, browse and play streams from SoundCloud, plus access radio stations from around the world. With Apple CarPlay and the VOX app enjoy Hi-Res music and audiophile sound as the artist intended. The VOX Premium paid subscription provides limitless space for your music and much more.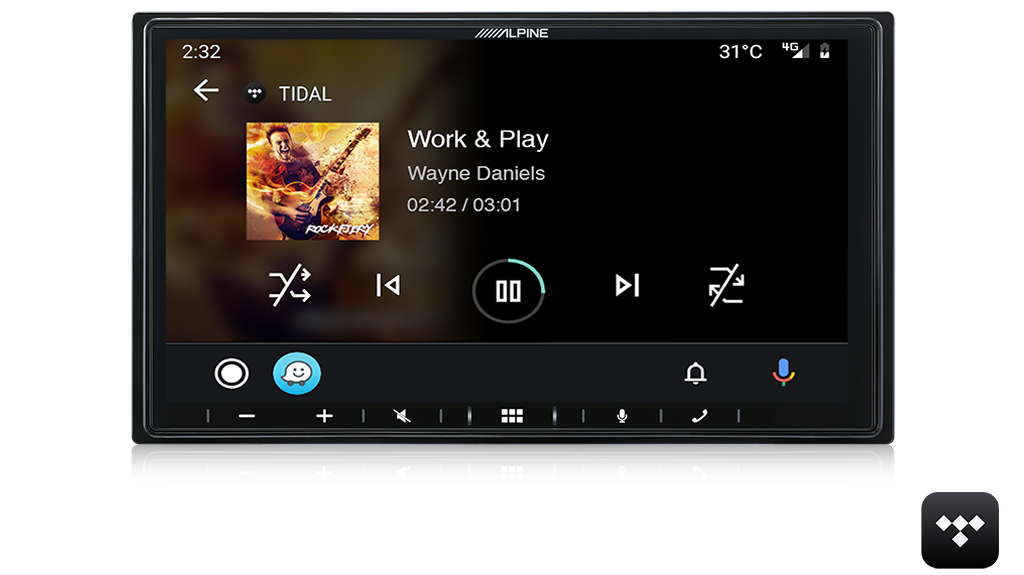 Tidal
While using Apple CarPlay and Android Auto, the Tidal app lets you stream your favourite songs in high quality audio. With over 60 million songs available to stream or download you have endless music options, plus you can stream guest playlists curated by the artists you love and listen to original playlists hand-picked by the Tidal experts. Tidal is a paid subscription.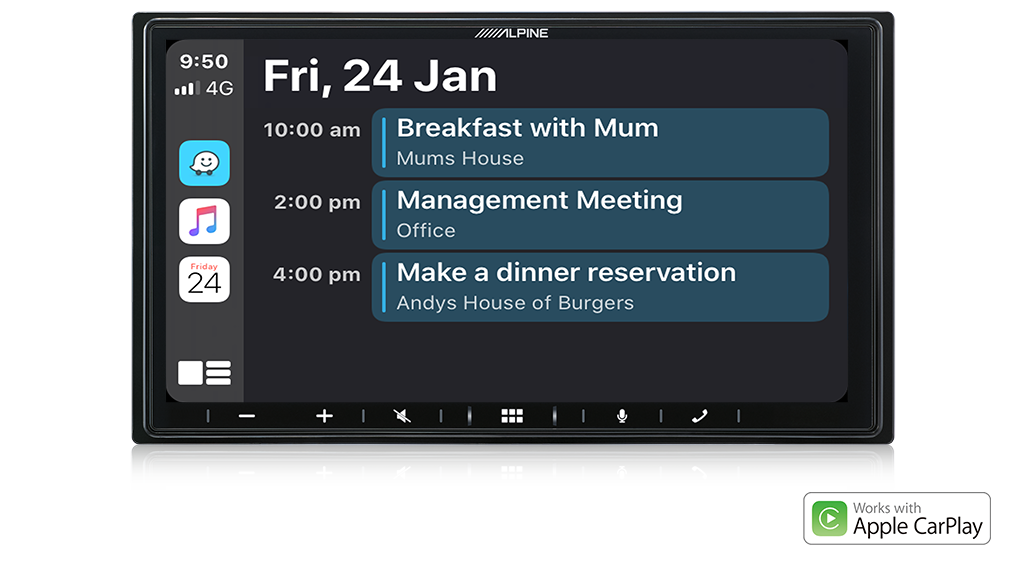 Calendar
Apple CarPlay brings your iPhone's Calendar schedule to your dashboard so you can stay up-to-date with future events and important dates whilst on the road. What's more, if you have a particular event with a location in your calendar, you can simply select the event from the display and Apple CarPlay will launch Maps and provide directions to the location with voice guidance.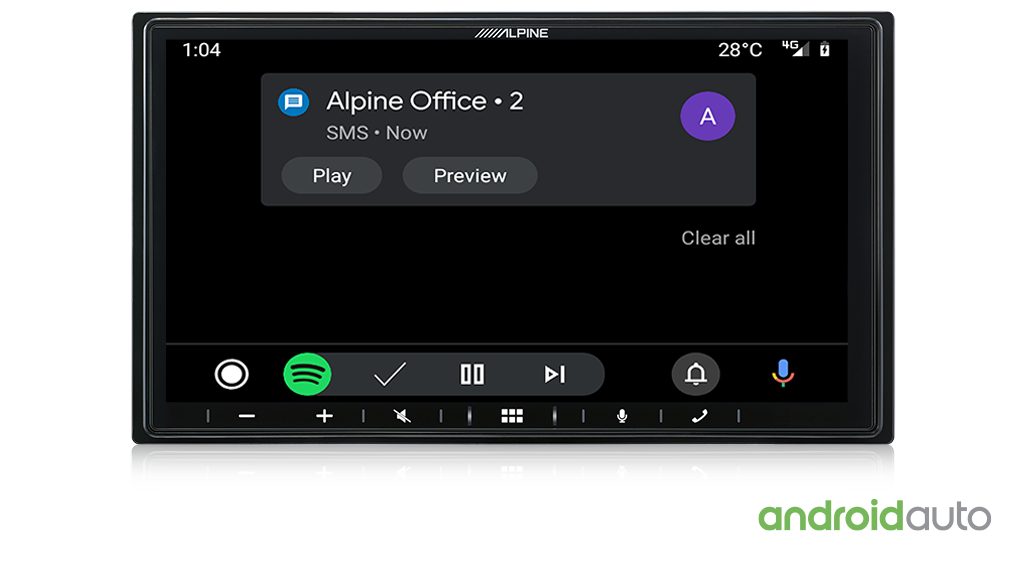 Notifications
Android Auto provides you with a simple yet convenient tab to display incoming notifications such as text messages and phone calls. Incoming text messages automatically notify you via the display or you can browse through recent messages. From the display you have the option to either preview the message text or play the message via text-to-speech.
Dual Swipe Interface
The dual swipe design is applied to be user-friendly. A two-finger swipe motion up, down, left or right will control either volume up or down and track skip back or forward. Plus, getting out of the swipe interface is simple by tapping anywhere on the screen to go back to the normal functionality. This is a smart safety feature which allows you to keep your concentration on the road ahead.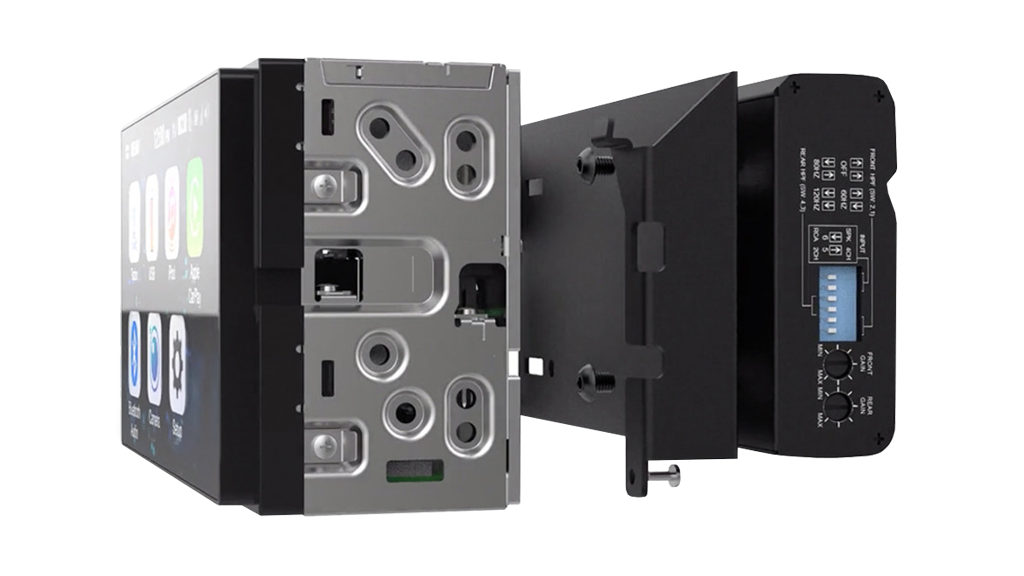 PowerStack Ready
The innovative ultra-shallow chassis design spanning a short depth of 6.1cm creates a practical solution for vehicles with restricted areas behind its dashboard. In addition, this design also stacks perfectly with the KTA-450 Power Pack
Amplifier (sold separately). Create the ultimate PowerStack where the KTA-450 is situated directly behind the iLX-W650E. The combined length of the PowerStack duo is less than the depth of a standard 2-DIN chassis ideal for vehicles with tight spaces behind the dash. The KTA-450 features Alpine's exclusive technology, Dynamic Peak Power (DPP), which produces 400 watts without the bulk and hassle of a traditional amplifier. This innovative and breakthrough combo offers an affordable power upgrade and a convenient installation.
PowerStack Showcase
This is video showcases the CES Innovation Award winning PowerStack duo including the iLX-W650E Audio Visual receiver and KTA-450 Power Pack amplifier.
Please note: The Australian version does not support Sirius XM.